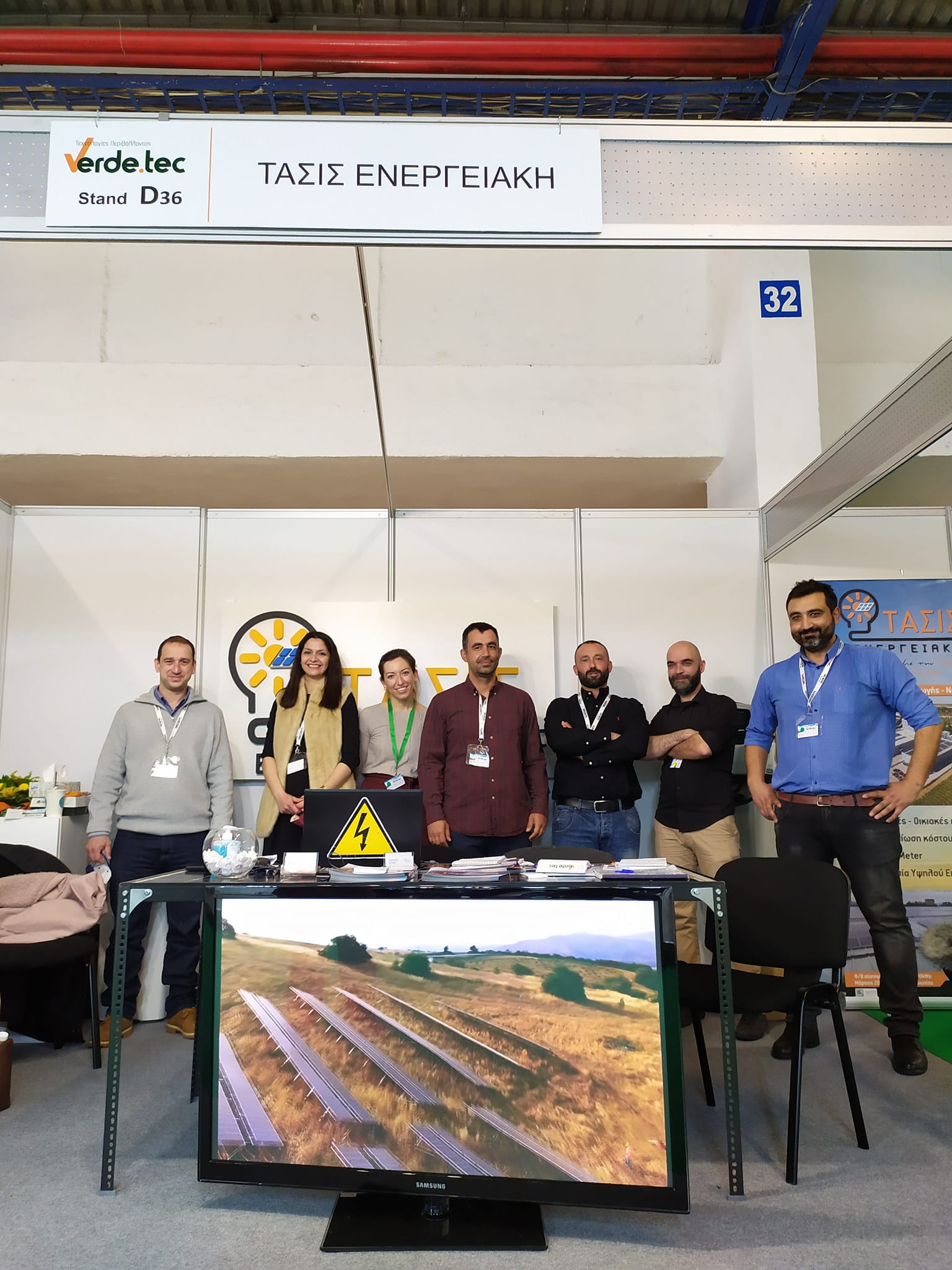 In 2015, despite the negative potential of the time, we think positively, create TASIS,
produce ENERGY and establish TASIS ENERGY.


The Greek company Tasis Energy is staffed by qualified engineers – specialized and experienced technicians, certified according to the European Standard PVTRIN.
The highly qualified human resources are able to offer high quality services and products, acting dynamically in the technical field in Greece and abroad.
In Tasis Energy we provide complete solutions in matters of Photovoltaic systems such as:
Our office has extensive experience in both the construction and licensing of photovoltaic systems (photovoltaic systems on roofs, photovoltaic parks and autonomous photovoltaic systems).
Our projects nationwide include installations with residential photovoltaic systems (interconnected – autonomous – hybrid – standby) as well as industrial applications of photovoltaic stations (self-production – parks). We have installed (2017) the first PV Net-Metering system (self-production) 500kWp in Greece and the first PV self-production system for electrification application, while we innovate in commercial and special applications.
Tassis Energy is certified for the implementation of a Quality Management System, according to the specifications of ISO 9001:2015
This certification concerns the design, marketing, installation and maintenance of photovoltaic systems.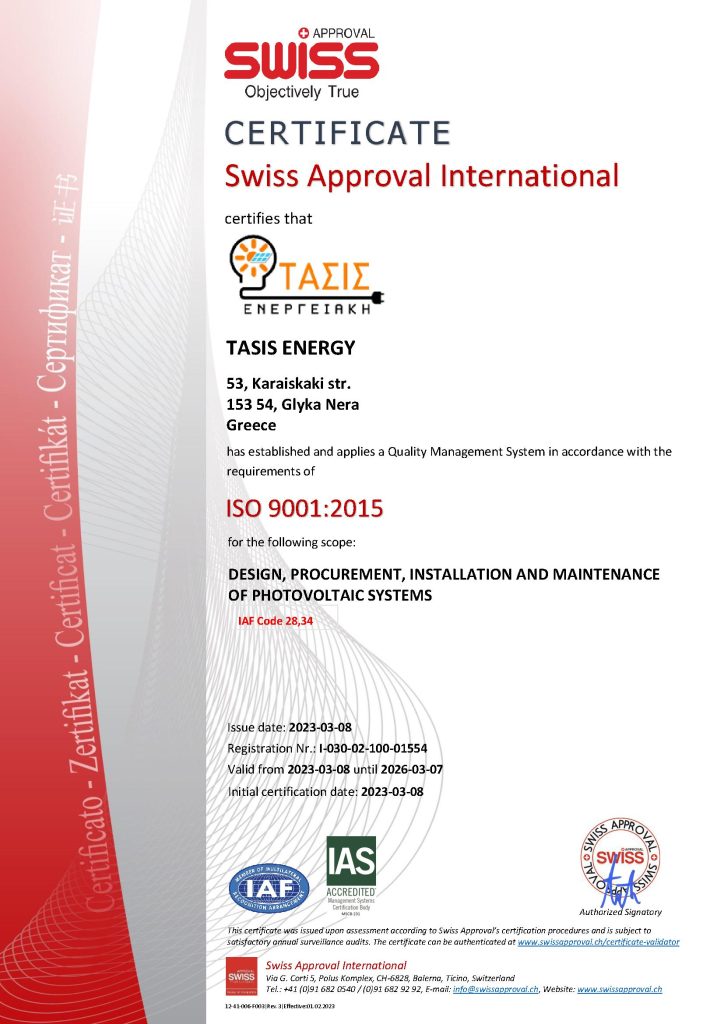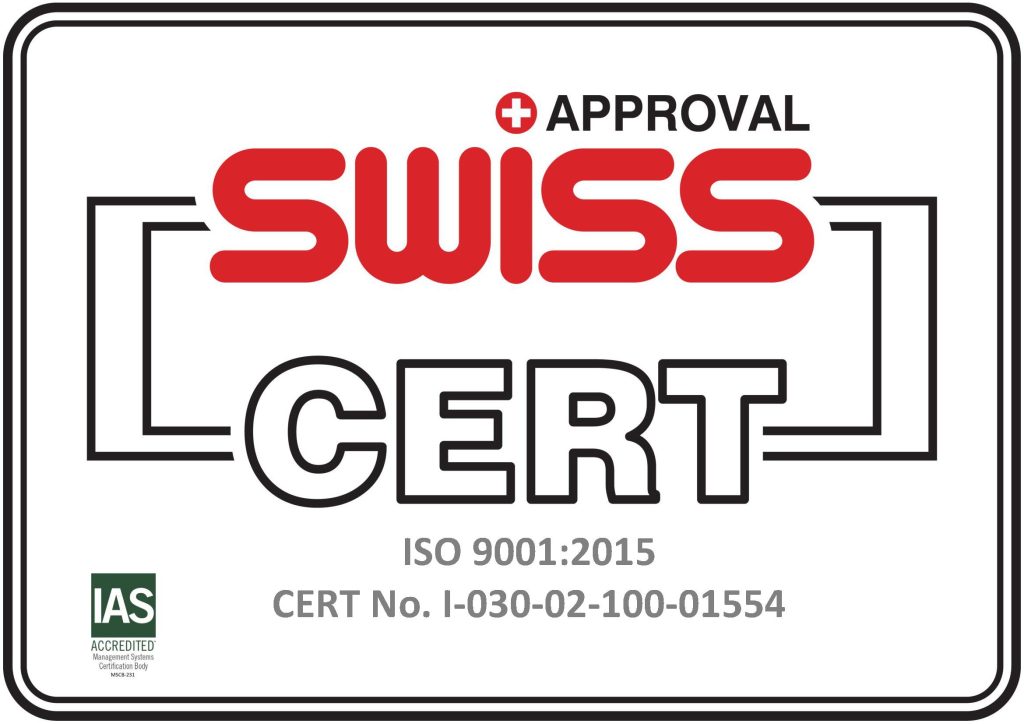 Tasis Energy seeks and selects the best suppliers in the market based on quality, reliability, consistency, certification and the best value for money.
Below you can see our partners:
Together we convert the Electricity to... Energy